Craft Shop Near Me: Buy Art & Craft Supplies in Melbourne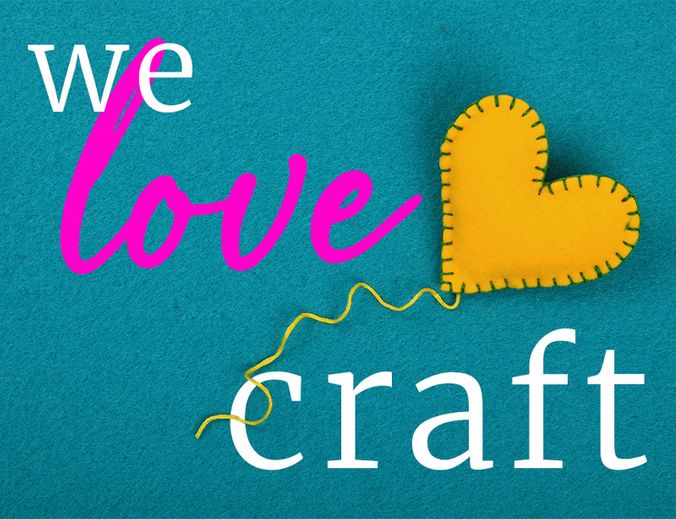 Where can I find the best craft shop near me in Melbourne?
Creativity waits for no one. Nobody wants to have a fun idea for crafting and spend all their time looking for the supplies to bring it to life. That's why we, at Arbee, pride ourselves on providing high-quality art and craft supplies in our easy-to-find store in Melbourne's South East.
At Arbee, we love arts and crafts. That's why we stock high-quality art and craft supplies for all kinds of art projects, whether you're a seasoned craftsperson or just starting out.
Where is Arbee in Melbourne?
Arbee is in the heart of Noble Park North at 48-58 Overseas Dr, Noble Park North VIC 3174. Our office is open from 9:30 am to 4:30 pm five days a week. Our accessible location and operating hours make it easy for anyone interested in arts and crafts to get the supplies they need.
Arbee has been a staple of Melbourne since 1902. Before settling in our current location in Noble Park North, Arbee has served the public over the course of decades in many renowned Melbourne locations such as Swanston Street, Little Bourke Street, Box Hill and Moorabbin.
Why does Arbee have the best art supplies in Melbourne?
Melbourne, with its vibrant arts culture and community, is home to many different kinds of arts and craft shops. Throw a rock in any direction and you'll hit a shop that sells arts and crafts supplies.
But we are absolutely 100% confident when we say that Arbee has the best arts and crafts supplies. We have been supplying the best arts and crafts supplies to the Melbourne public for a very, very long time. There are many reasons why we're the best, which we will get into below.
We love arts and crafts
It's simple. When you're passionate about something, you deliver it better. At Arbee, we're not just arts and crafts suppliers. We are arts and crafts enthusiasts with a team of designers that continuously visit overseas markets to stay ahead of trends so that the latest styles and designs are available to their customers.
We don't just stock arts and crafts supplies either. We celebrate arts and crafts at every opportunity, whether it's showcasing art made with our products on our Instagram, or coming up with art tutorials to present to you on our blog. Our love for arts and crafts is just like yours.
What arts and crafts products does Arbee stock?
Of course, a shop is only as good as its stock. That's why, at Arbee, we pride ourselves on stocking arts and crafts supplies that:
Are visually appealing

Are usable for a wide range of arts and crafts projects

Come in various quantities, colours and sizes

Accommodate all kinds of skill levels

Provide the best quality at an affordable price
There's nothing worse than limitations when you're trying to indulge your imagination. That's why we make sure our diverse stock of supplies allows you to express your creativity in every way that you want.
Types of Items
In addition to the continuing wholesale activities for major retailers and internet customers, Arbee now has a shop as part of their warehouse to offer special buys and clearance lines to all customers, anyone from the public is welcome to visit and purchase from the Arbee shop.
At Arbee we have a range of items for any kind of arts and crafts project, such as;
Beads of various shapes, sizes, colours and materials

Letter

Mixed

Faceted

Fimo

Glass

Pearls

Plastic

Play jewels

Pony

Seed and bugle

Shell

Strung

Swarovski crystals

Wooden

Blossoms for when you're on a floral kick

Floral accessories

Grub roses

Leaves and stamens

Paper, foam and poly flowers

Satin and organza flowers

Felt in many different types

Baby blanket

By the metre

Letters and numbers

Sheets

Felting supplies

Jelly rolls

Hoops and Metal Rings for all kinds of different projects

Embroidery

Flexi

Galvanised

Quilting

Steel

Wire

Acetate sheet

Craft paper punches

Embellishments

Flat stickers

Jenni B stickers

Quilling paper

Scissors and tools

Stickers clearance

Stickers ongoing

Cords

Leather thonging

Macrame strings and yarns

Trimmings

UV Resin, with a wide variety of colours, moulds and bases

Velcro in various lengths and shapes
Bulk Craft
We stock a range of bulk art supplies available to buy. Our range includes Pom Poms that come in a variety of colours, red, yellow, green, orange, white, black and many more!
If you are working on a large-scale project that's going to need a large number of supplies, we have you covered with our many sales and discounts.
Different Kinds of Crafts
Today, Arbee supplies thousands of customers worldwide with more than 2000 different products and continues to introduce new lines regularly. We embrace a wide variety of arts and crafts types.
Candle wax

Cotton

Wood wick

Candle tins

T-light containers
Craft Kits for all ages that have all of the materials needed to make art and craft fun

Children's educational craft

Embroidery

Jewellery making

Kids craft

Wood craft for kids
Adhesives

Buttons

Chenille sticks

Coat hanger craft

Craft feathers

Craft foam

Critters

Fabric markers

Folley bells and true bells

Gems and jewels

Glitter

Joggle eyes

Magnets

Mosaic craft

Plastic tubing

Play foam

Polystyrene shapes

Pom poms

Sequins

Shells

Storage boxes

Tassels
Accessories

Bead and bell caps

Bead thread

Beading wire

Brooch backs and settings

Chains

Charms

Clasps

Earring findings

Jewellery tools

Jump rings and split rings

Key chains and snap clips

Necklaces and bracelets

Pins

Spacer beads and bars

Springs, balls, crimps and holders
Lampshade adhesive paper

Lampshade frames
Cords

Rings

Dowel rods

Beads
Gift tags

Table decorations

Banners

Cake toppers

Tulle rolls
Animal joints

Armature wire

Doll hair

Eyes, glasses and noses

Squeakers and stuffing pellets
Craft sticks

Decorative craft

Dolls house furniture

Dowel rods

Pegs

Wooden letters and numbers

Wooden shapes
How can I visit the best craft shop near me in Melbourne?
If you are looking for the best craft shop near me in Melbourne, you can:
Call us at

(03) 9587 7037

Visit our factory clearance shop at

48 - 58 Overseas Drive, (Gate B) Noble Park North VIC 3174,

which is open:
Tuesday

10:00am - 2:00pm

Wednesday

10:00am - 2:00pm

Thursday

10:00am - 2:00pm
(Please note, that only clearance items are available for purchase from the factory clearance shop. All other products must be ordered online)
Visit our

website

and leave us an enquiry (also sign up for our newsletter for more information on the latest arts and crafts)