Featured Products - July 2021


Arbee Craft is one of Australia's largest craft wholesalers, stocking thousands of products for countless craft projects. Here are our featured products for July 2021.
Wood Products
Wood products are featured in so many different types of craft - macrame, scrapbooking, kids craft, decorative craft and general craft just to name a few. Arbee stocks a large range of wood craft products including craft sticks, dowel rods, pegs, wooden shapes and much more! View our full range of wood craft products here.
You can find the craft kit for this amazing Rainbow Craft Stick House here.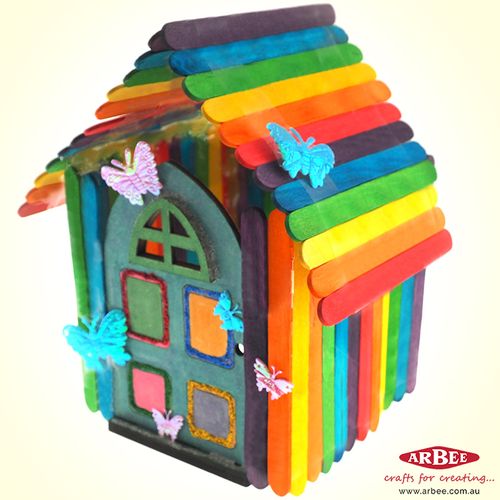 Galvanised Rings
Our galvanised metal rings are ideal for craft activities like macrame, dreamcatchers, weaving, wreaths and general craft. Arbee's galvanised metal rings come in different sizes, you can view them here.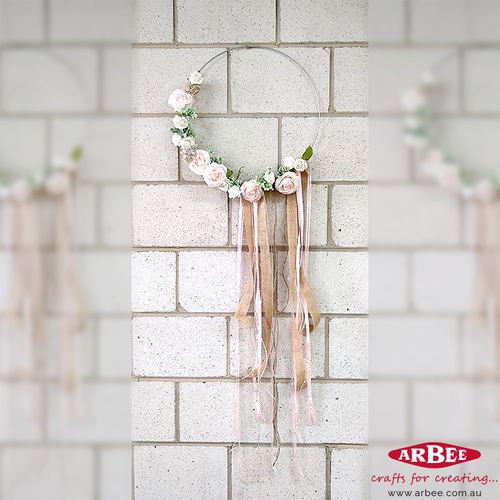 Lampshade Frames
Lampshade craft is a great opportunity for artistic expression with a practical use outcome that you can enjoy every day (and night). We stock quality lampshade frames and with more than 50 different shapes and sizes, you will be sure to find the right fit for your lampshade project. View our range of lampshade frames here.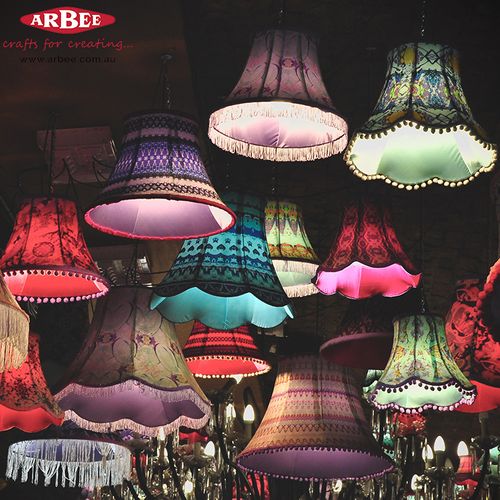 Embroidery Hoops
Embroidery hoops keep fabric taut for embroidery and needlework projects and they are often used as a frame when hanginging finished pieces. Arbee's round embroidery hoops come in a range of sizes and are available in wood and bamboo. View our full range of embroidery hoops here.
If you are new to embroidery, check out our blog article "How to use an embroidery hoop for beginners".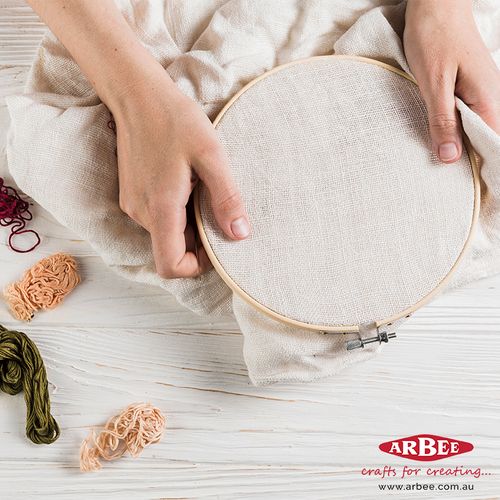 Stickers
Stickers make a great addition to scrapbooking, greeting cards, gift boxes, ornaments, kids craft and general craft. We have high quality 3D stickers, foil, glitter, colour, metallic and more to suit all projects. View our range of stickers here.