Jewellery Making Tips for Beginners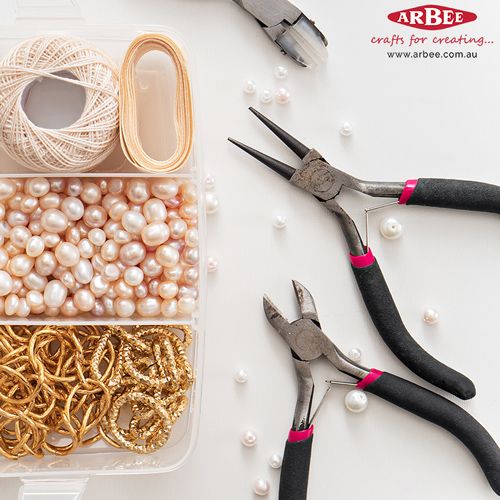 Humans love jewellery and they've been wearing it for thousands of years. There are so many different types of jewellery that there's something to suit everybody's taste. However, it's often difficult to get a jewellery piece that is one-of-a-kind, unless you're willing to pay an arm and a leg for it. That's why making your own jewellery is not only a way to create one-off pieces that you can wear yourself, but you can also make them for other people.
Whether you want to make jewellery as a hobby or you want to turn it into a business, you'll need to learn some basic skills and buy the right tools to make your own jewellery.
What do you need to start making jewellery?
Your hands are some of the best tools you can have for making jewellery, especially for simple projects. Unfortunately, your hands can't do all the work so it's important to invest in the right tools.
A few basic tools that any jewellery maker should have include:
- Wire cutters
- Pliers
Note: Jewellery tools are more specialised than you'd find in your dad's toolbox, so it's best to buy the proper ones. Browse our range of jewellery making tools here.
The better your tools are, the easier the jewellery making process will be and the better your project will turn out.
Below are some other useful tools that serve different purposes:
Round nose pliers (great for bending wire into loops or creating perfect circles

Flat nose pliers (everyday use and pressing crimper beads)

Long nose pliers (intricate work)

Nylon pliers (best for making perfect bends in wire)
Don't feel like you have to go and buy all these at once. Any jewellery tutorial you look at will tell you what tools you need for each project. Eventually you will build up a collection.
Depending on your project you might also need jewellery findings which form the base of your creation, for example, brooch settings, earring backs, chain, wire, clasps, etc. Browse our range of jewellery findings here.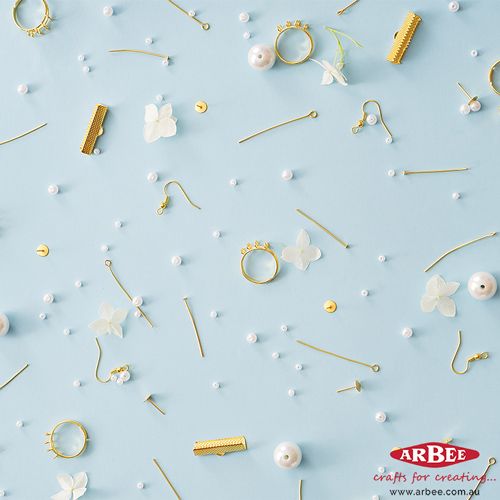 What skills do you need to make jewellery?
It depends on whether you plan on working with beads, stones, clay metal or other types of jewellery. A few basic skills to learn include opening and closing a jump ring properly and forming a simple wire loop.
Many skills that jewellery makers need will take time, but as with anything the key is practice.
What is more important when it comes to jewellery making is having an eye for detail because creating jewellery not only requires concentration but also patience. You have to work with a lot of fiddly pieces, so these are important skills.
Other skills that are useful for jewellery making include:
- Hand-and-eye coordination
- 3D visualisation skills
- Creativity and knowledge of popular jewellery styles

Should I take a jewellery making class?
Some people prefer to go off on their own and try their hand at something new without any help, but others like to be given some direction. While there are endless hours of jewellery making tutorials that you can watch online, often it's more fun being able to do things with other people around you. Not only can you get help from the teacher if you're having trouble with something, but you can talk to other people around you to gain new ideas.
Buy a jewellery making kit
A jewellery making kit is great because it comes with everything you need to make any piece of jewellery, from a necklace to a friendship bracelet.
The most important thing to remember is - stay patient, open minded and have fun creating your own masterpiece!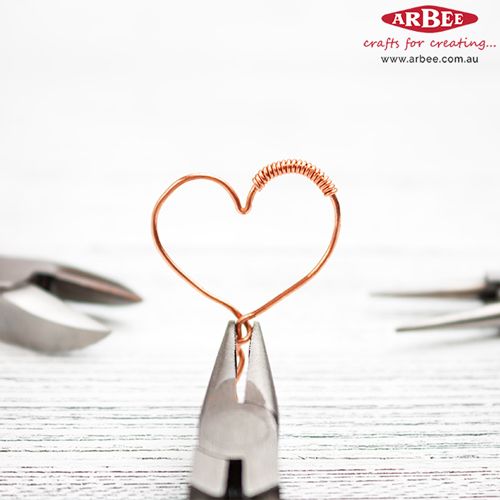 Happy Crafting,
Arbee