Create a Unique Decorative Wreath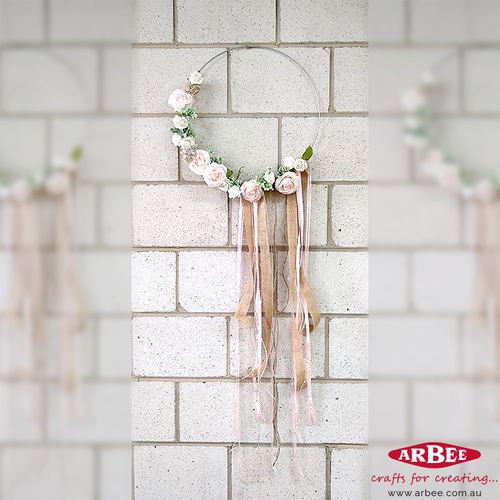 Wreaths are a very popular decorative item. No longer just for traditional Christmas decorations, wreaths are now used for party decorations, nurseries, kids rooms and much more.
Our galvanised rings come in a wide range of sizes and thicknesses, to suit both large and small projects. For a quirky look, consider using one of our heart, square or triangular wire shapes to create a truly authentic hanging display.
Using our large selection of blossoms, including large and medium leaves and flowers, you can create different looks to suit any style or occasion.
For a bohemian or rustic finish, look to add some large wooden beads, feathers or tassels. Bells can also be added for a fun festive look just in time for Christmas.
To create a changing photo display, string your choice of ribbon through the hoop and use our craft wooden pegs to hold photos in place.
Wreaths, handmade with love, make a great gift and are an easy way to get creative.
Make sure you share your creations with us by posting pictures of your wreaths on Instagram or Facebook and tag us, so we can get inspired by your beautiful work.


Happy Crafting,
Arbee