How to Make Your Own Candle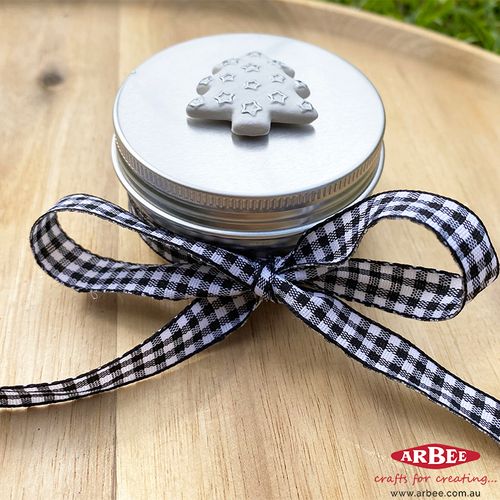 As we approach the end of what has been a very challenging year, and ahead of the festive season, now more than ever, giving a little gesture of appreciation to those around us, means so much.
Handmaking candles is a fun, easy and creative gift giving idea that you can do yourself.
Our candle making accessories, including wax, wicks and tins, make the process really easy and simple with just a few steps.

Step 1: Set up all your equipment.
candle soy wax
waxed candle wicks
candle tins size
a pot
metal spoon
wooden skewers
Optional: food dye, essential oils


Step 2: Spool the waxed candle wicks around a wooden skewer and place over the top of each tin with the wick centred.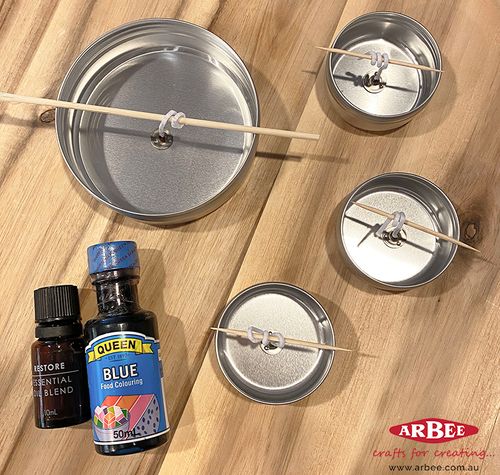 Step 3: Melt the wax in a pot over a small flame, stirring constantly with metal spoon.
Note: The wax will melt quickly so never leave unattended.

Once wax has completely melted, remove from heat. This is where you can add colour or fragrance to your candle to suit.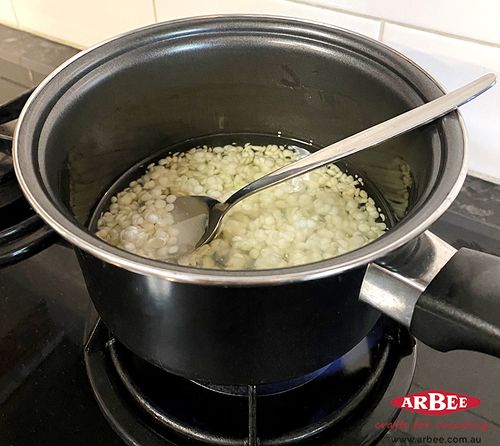 Step 4: Pour the wax carefully into the candle tins, ensuring not to overfill and let set completely before removing the wooden skewer and cutting the candle wick to size.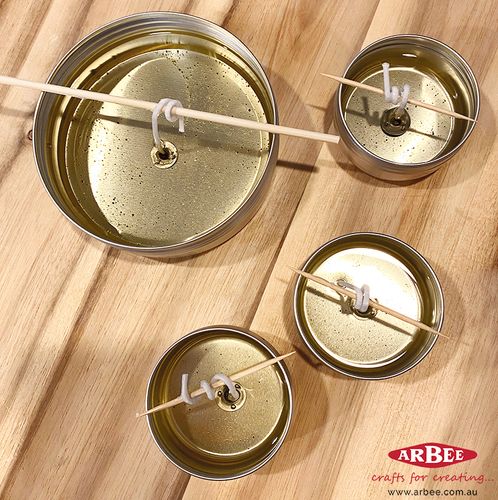 Step 5: Decorate the candle tins and lids with your choice of ribbon, wooden, flower or critter embellishments and stickers. The possibilities are as endless as your imagination.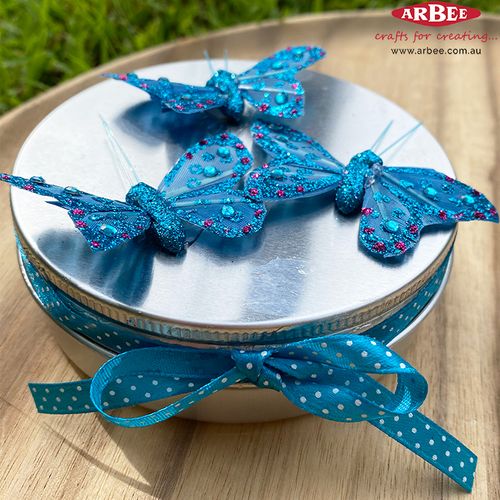 Kids can help decorate a tin as a thank you gift for their teachers or Christmas gift for friends.
These candles make a personal and thoughtful gift, and once all the candle has been burnt, the wick can be easily removed, and the beautifully decorated tin can be reused for storing small items.
You can also substitute our soy candle wax for our natural bees' wax, for a longer burning candle.
So get creative and don't forget to share your beautiful candles with us on Facebook and Instagram!


Happy crafting,
The Arbee Team